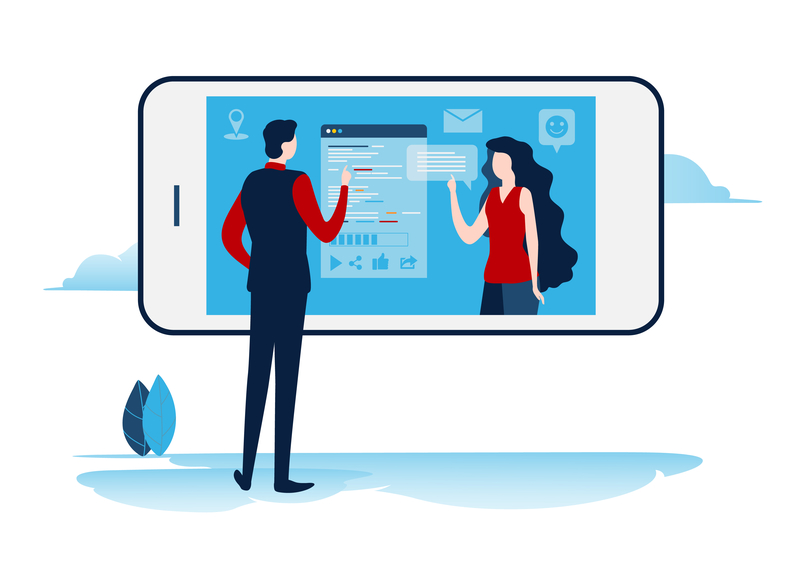 Consumer expectations within today's market involve a few key elements regarding their experience with a business, such as convenience, brand identity, and personalization. Personalization, especially, is an extremely effective tool to help those customers design their own experience with your company, and therefore enjoy that experience more fully. Here are a few ways you can create more personalized experiences for your customers. 
Understand Your Customer
Know your audience! Start out your customer experience as comfortably as possible by creating an initial setting your consumers will feel welcome in and interested in. According to Neil Patel, you can collect data through your existing web pages, focus groups, and your general customer interactions that will help you understand what they need or want. Once you have a grasp on the "what", add the "why", "when", "where" and "how" to shape the way you present your product or service to allow for the best customer interaction possible. Tailor to them, so that they are drawn to you. 
Collect Their Information
After you have a grasp on the broader audience of your target consumer– their demographics, desires, and the ways to access them best– collect more detailed personal information. According to Podium, 63% of millennials will provide their personal information if it means personalized experiences. Through this information you can offer even more relevant products or services to individuals! This demonstrates first, that you are dedicated to the customer and second, that you are willing to accommodate to their wants and needs. Include quick surveys at the end of any transaction, offer special deals for signing up as a "member" of your loyal customer group, and pay attention to any questions, comments or concerns that appear on your websites or social media pages. Each of these are a chance to gather specific information that will help you alter your business and its products as needed. 
Offer Excellent Customer Service
The interactions your customers have with your employees, whether via an online chat or in person conversation, are perfect opportunities to make sure your customers feel seen, heard, and cared about. Train your employees to be patient, friendly, and efficient with your customer's time. Strive for sincerity and positivity in every customer interaction, regardless of the customer's mood. Make your resources accessible and do everything you can to accommodate their needs. These experiences are a very tangible or even memorable experience that your consumer can associate with your business, so make them good ones!
Each of these strategies will ensure a more personal and positive experience for every customer. Know them, tailor to them, and talk to them to create the best interactions that will leave them wanting to come back to you again and again!
Read this next: Is Your Facebook Page Actually Hurting Your Business?