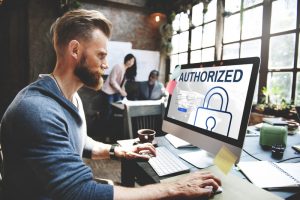 Once a business realizes how valuable of an asset a website can be to the company, the next move is usually to create one. Of course, having a website can lose its luster quickly if the results are less than expected. This can result in the website being left to gather dust in the proverbial corners of the web. If that sounds like your business's site or if yours just needs an update, you may be wondering what needs to be done to modernize it.
Improve SEO
One of the biggest things you can do to modernize your website and get it up to date is to tackle the task of improving your website's SEO. SEO is critical to the performance of your website because it's how search engines decide what order to present search results. A higher ranking equals more traffic to your site, increasing the opportunities you have for conversions. There are lots of things you can do to improve your SEO. What method works best for one business may not necessarily work best for another. That said, making sure your website is optimized for mobile use, having quality content, regularly updating your site, and having a good backlink strategy are usually good places to start for any business.
Increase Security
Websites can be wonderful, but they can also expose you to more security risks. Reputation is everything in business, and few things can sink your business's reputation more quickly than a data breach. One of the most important aspects of modernizing your website is making sure your security is up to date. Your website needs an SSL certificate to prevent being flagged by browsers. This allows you to take advantage of encrypted communications so that both the company and customer information is protected.
Make It Accessible
As the internet age advances, people are becoming increasingly reliant on the internet. That applies to everyone, regardless of ability or disability. Making your site accessible to those with disabilities is an important modernization to make, especially given the increasing emphasis on inclusivity. It benefits your business as well. The more accessible your site is, the more comfortable it will be for everyone to use. Those with disabilities will appreciate your efforts and are more likely to reward them with customer loyalty and recommendations.
If it's been a while since you've updated your company's website, it's time to make a move on it. Take steps to improve your site's SEO, security, and accessibility. This will help you improve the amount of traffic your site sees, maintain your reputation, and even build it. Look deeper to find which methods will work best for your business and incorporate them now rather than later.
We can help you to create a modern website that both fits your business' needs and looks amazing. Contact us to get started!