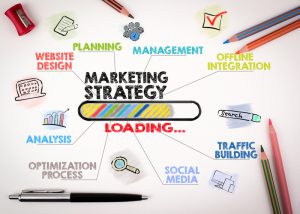 Figuring out the best way to market your company varies by type of company and product as well as by size of company and target audience. As you try to navigate all these different nuances, think about some of these new age strategies. Trying out these methods of marketing will help you get ahead of the competition.
Content Marketing
Content marketing is one of the best ways to market your content while improving your relationship with existing and prospective customers. Content marketing involves increasing awareness of your company and products by producing quality content that drives at the heart of the same problems your products try to address.
For example, if you run a hair salon, you might consider starting a blog aimed at addressing hair related queries like how to style your hair in humidity or how to add natural highlights to your hair through sun exposure.
SMS Marketing
In addition to content marketing, some more direct approaches like SMS marketing may be a great option. SMS makes it easier to reach customers because, unlike email, it does not require an internet connection. Because of this, your texts go directly to the customer's messages and not to their online inbox.
Additionally, SMS marketing can be a great tool to learn more about your customers. You can understand quickly what kinds of messages at their core tend to resonate the most with your customers because text messages are inherently short and sweet.
Influencer Marketing
In addition to using SMS marketing and content marketing, using influencers as a way to market your business and your products could help you expand your reach significantly. This is especially effective for small businesses who don't have a huge customer base yet.
Do your research to find different influencers—both micro and macro—who would authentically appreciate and speak highly of your product. Influencers who have a significant following have worked hard to earn the trust of their followers so their endorsement will be meaningful exposure for you.
Finding the right balance in marketing is always challenging—you don't want to constantly be trying experimental ways of expanding your reach. But at the same time, failing to implement newer methods of reaching your target audience could inhibit your ability to see your company grow. Carefully measure the different results of your efforts to see what works and what doesn't.
Read this next: Is Your Facebook Page Actually Hurting Your Business?