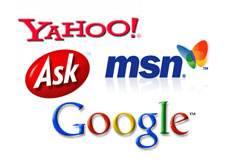 Does your company need help being found on the internet? As a top NJ SEO company, we can help increase your ranking on search engine sites like Google, Yahoo and MSN.
With backgrounds in both traditional and online marketing worlds, we can help you merge both in order to maximize your impact with your end user. Whether that is B2B or B2C, we'll help increase your ROI while still keeping your budget in check.
Contact us for all your NJ marketing, NJ SEO, NJ web design needs.
As a New Jersey marketing company, we offer the following services:
Offline/Online Marketing

Printing

Physical Mailing List Management
Offset Printing
Online E-List Management
Digital Printing
HTML Email Blast creation
Variable Data Printing
Search Engine Optimization
Multi Media Channel Marketing
Google AdWords Maintenance
Web-to-Print
Viral Marketing
Mailing & Fulfillment
Social Media promotion
(MySpace, YouTube, Facebook)
PPC (Pay-per-click) Campaigns
PURL (Personal URLs)