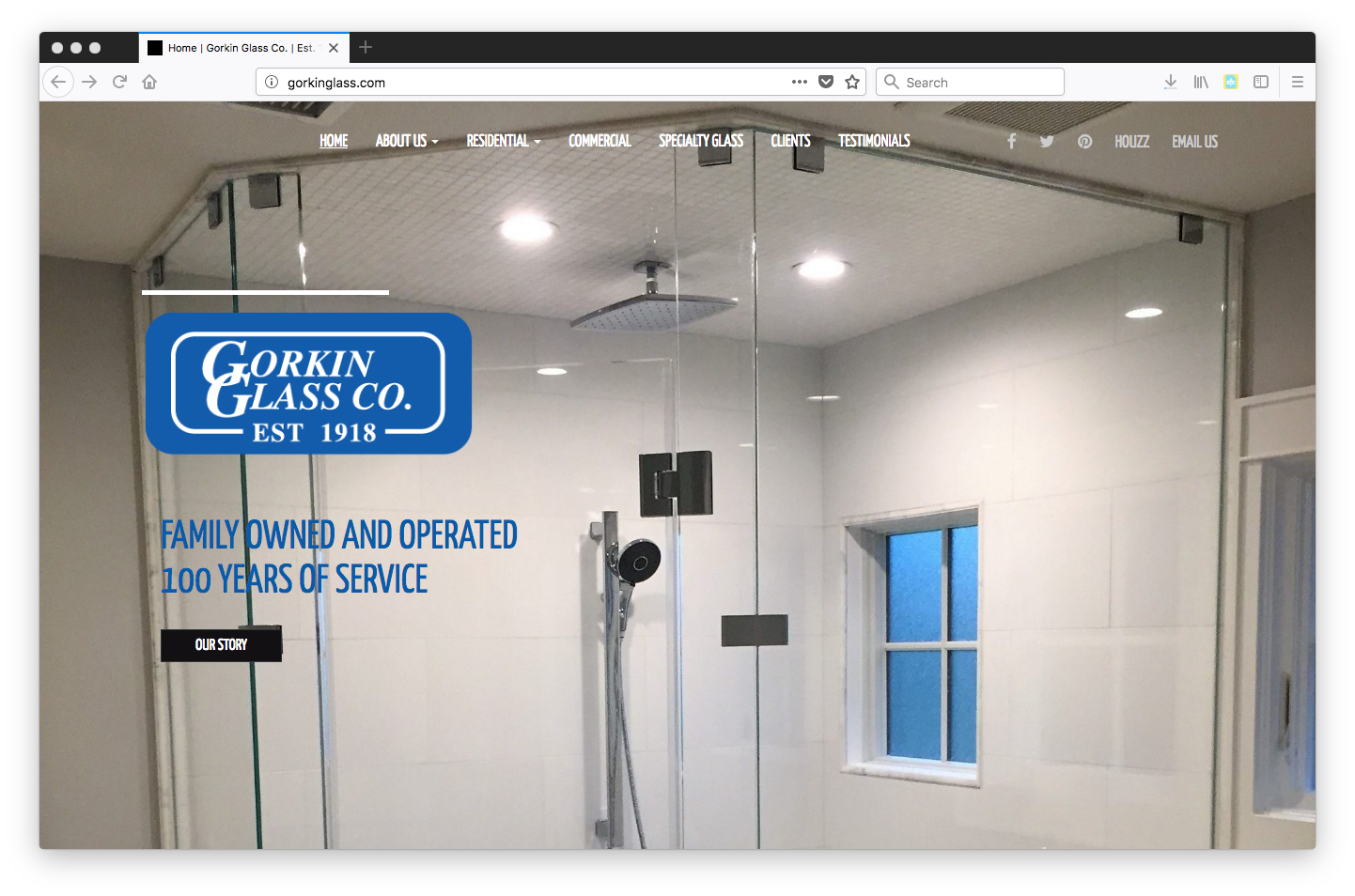 CHALLENGE:
Since the turn of the century, Gorkin Glass has been a leader in the New Jersey glass industry. Although their strong reputation was known locally, they needed a way to reach new targeted customers throughout the tri-state area through modern methods. Perlinski Design's challenge was to drive business to Gorkin Glass with digital marketing while keeping nearly 100 years of business acumen a priority when attracting new customers.

STRATEGY:
Perlinski Design utilized several methods to achieve success:
A full redesign of Gorkin Glass's website, which included a responsive design and showcase of past projects. Search engine optimization of the newly created website was used to target high ranking keywords in order to drive organic website traffic. Laser focused Google AdWords campaigns were created. A strong social media presence with relevant platforms such as Houzz was utilized.

RESULTS:
Gorkin Glass's website traffic grew nearly 20 times (150 to 2000 monthly sessions) within 6 months and continues to grow. They received two high profile projects as a result of Perlinski Design's work that included a dismantling of a glass home designed by Frank Lloyd Wright as well as a new glass building at the Visitor Center at The Statue Of Liberty. Google Adwords drove new targeted business. Social media attracted attention to new products, industry news and highlight special projects as well as bolstered the SEO work being done.

Project Date: July 2015
Client: Gorkin Glass
Project Link: gorkinglass.com
Skills Envolved
Website Design
Organic Search Engine Optimization
Google AdWords Campaigns
Social Media Growth & Management