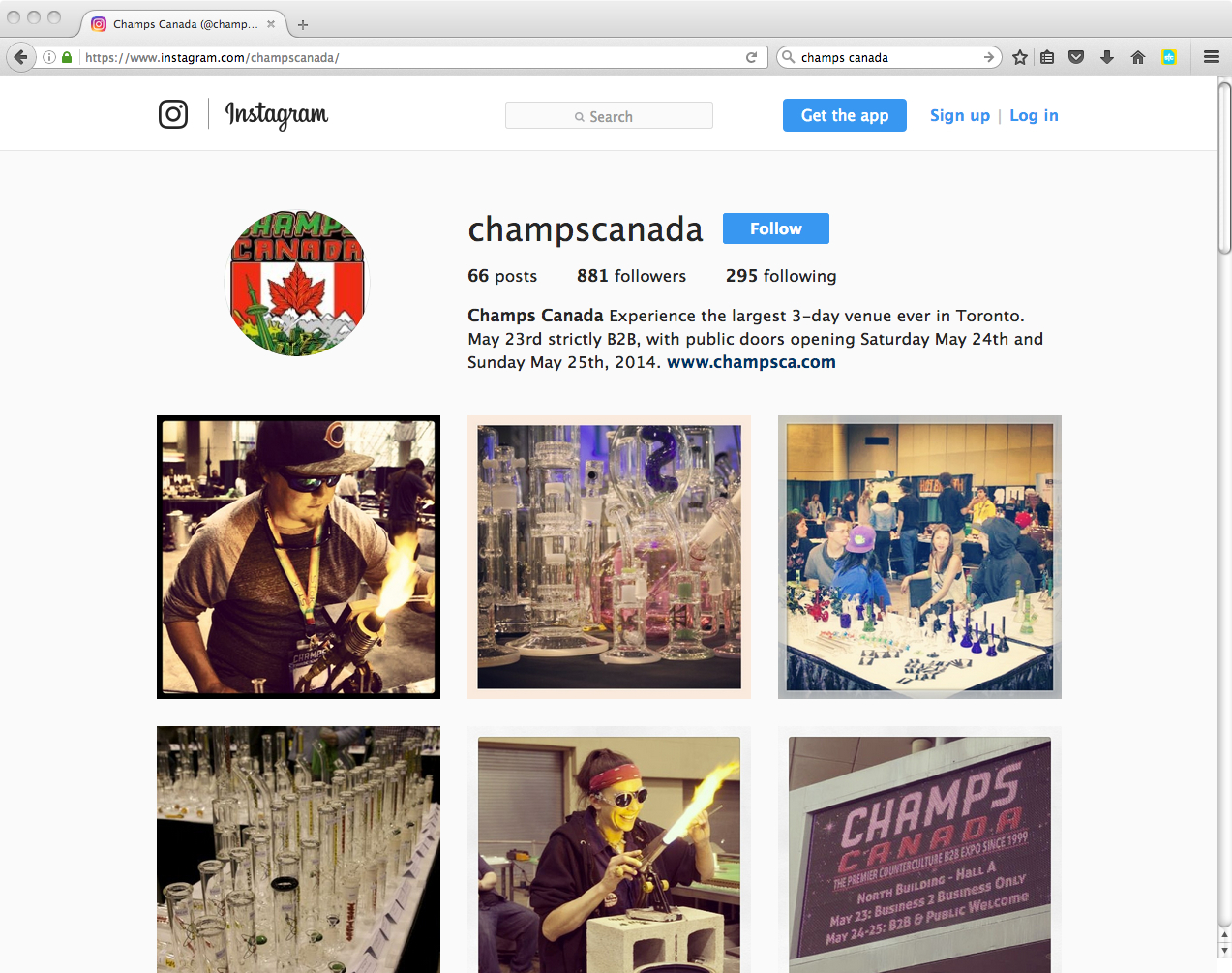 [columns_container] [two-thirds] [smartboxtitle title='Project OVERVIEW' text_align='left' ]
CHALLENGE:
Since 1999, Champs Trade Show has established itself as the premier counterculture business-to-business wholesale trade expo for the smoke shop industry. Champs Trade Show contacted Perlinski Design about a strategic social media promotion for their first Champs Trade Show to be held in Toronto branded as Champs Canada. The challenge was to ramp up their social media presence and drive attendees to the event within one month.
STRATEGY:
Perlinski Design utilized Facebook, Twitter and Instagram to create a social media firestorm before the event. With three posts per day, per platform, Perlinski Design focused on the smoke shop industry culture by sharing content from Champs Trade Shows along with their vendors and partners. We also created hashtags directed at a local Toronto audience as well as trending content. Perlinski Design also implemented social media contests specific to each platform for event ticket give-a-ways.

RESULTS:
Within three short weeks, Perlinski Design grew Champs Canada's Instagram account from the ground up to 881 followers before the event. Their Twitter account grew quickly to nearly 300 followers while Facebook went from 136 to 1084 likes in that time period. With the social media push provided by Perlinski Design, Champs Canada attendance increased by nearly 40%. The turnout for the event was a huge success.

[/two-thirds] [one-third] [smartboxtitle title='CASE STUDY' text_align='left' ]
Project Date: May 2014
[single_line_divider]
Client: Champs Canada
[single_line_divider]
Project Link: instagram.com/champscanada/
[single_line_divider]
Skills Envolved
Social Media Growth & Management
[/one-third] [/columns_container] [rp_style1 title='Related Projects' portfolio='all' total=" orderby='title' order='asc' scroller='yes' proj_per_row='3′ categories=" ]